Dr. Vape Disposable Vape – Panther Bar Berry Heaven 50mg (5500 Puffs)
Experience our Berry Heaven Panther Bar, a delectably designed vape juice handcrafted with the greatest blend of premium berries collected from both nearby and far-off areas. Your taste buds will be left wanting more with each puff of our perfectly designed mix, which produces a juicy and sweet flavor.
The Panther Bar throwaway is the future of vaping; meet the next benchmark in vaping quality! The very best UK tastes are mixed with cutting-edge technologies to give an excellent vaping experience. Ergonomic design that fits perfectly in the palm. Unique drip tip for better vaping comfort.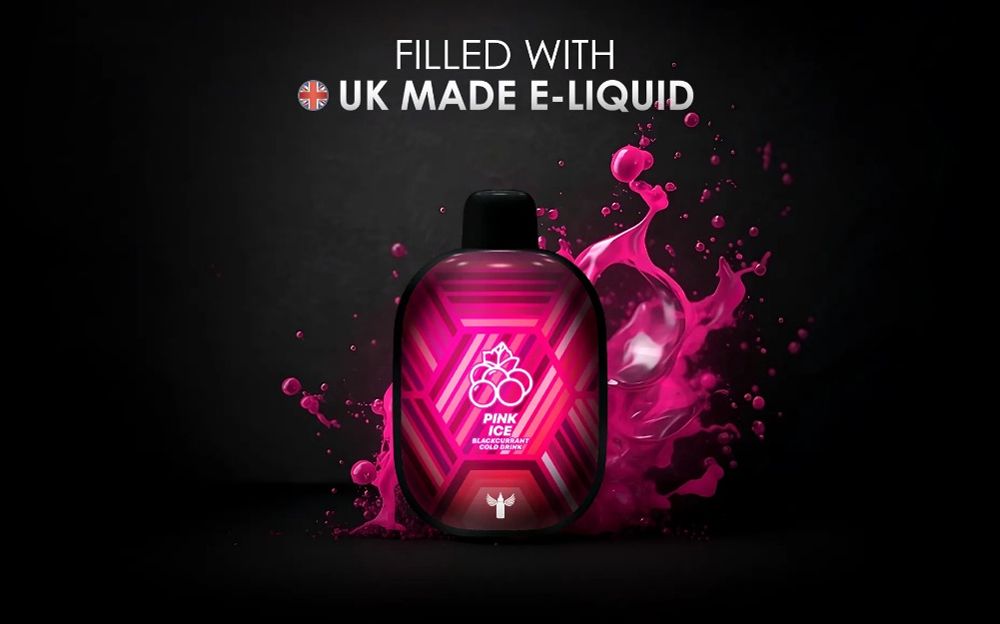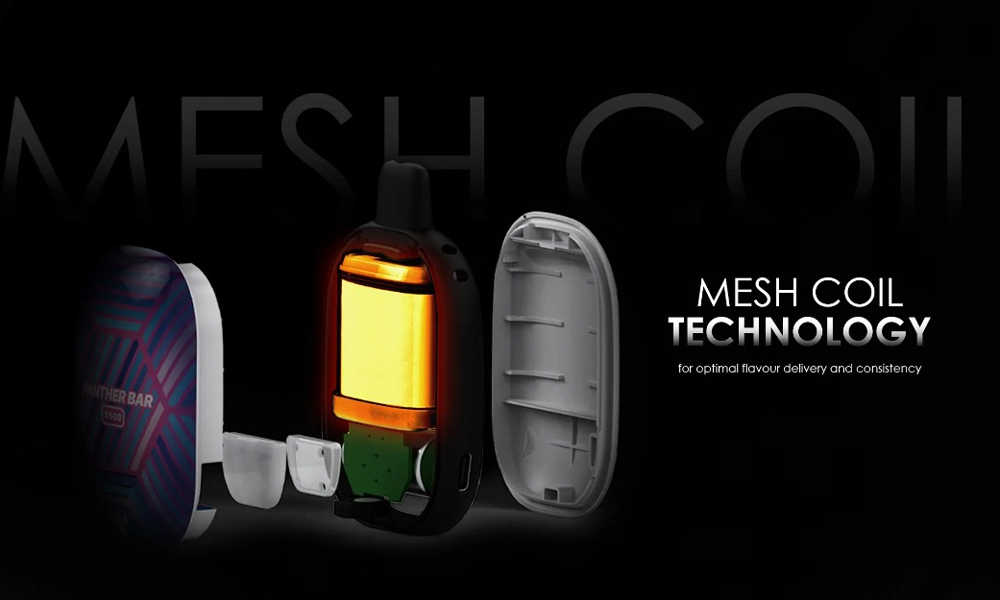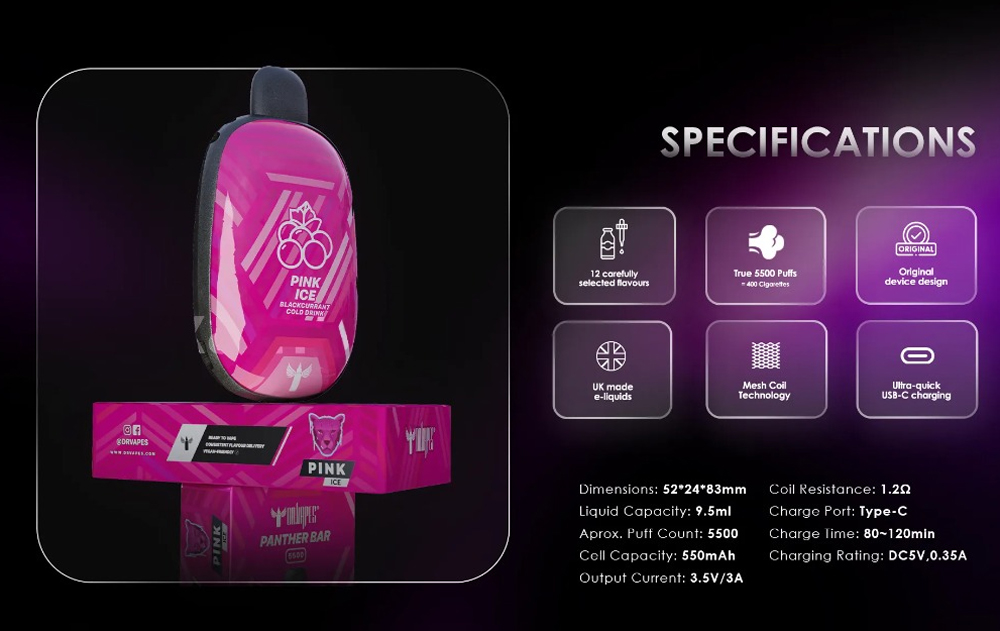 The Panther Bar 5500 Puffs Specification:
Nicotine Level: 50 mg
Puff Count: 5500 puffs approx
Flavors: 12 Delicious Flavors
E-Liquid Capacity: 9.5ml
Battery Capacity: 550mAh
Coil: 1.2Ω ohms
Charging Time: 80 – 120min approx